Discover Nature's Playground at Kelly Park – Florida's Hidden Gem for Camping and Outdoor Adventure!
Welcome to Kelly Park Rock Springs
Kelly Park is a beautiful natural gem located in Orange County, Florida. Known for its crystal-clear natural springs and lush greenery, Kelly Park attracts visitors from all over the world. Whether you're a first-time visitor or a seasoned camper, it's important to plan ahead to ensure you make the most of your experience at Kelly Park. In this article, we'll provide you with all the information you need to plan a successful trip, including camping options, amenities, nearby attractions, and tips for making the most of your time at Kelly Park. So sit back, relax, and read on to learn everything you need to know to make your next trip to Kelly Park a memorable one.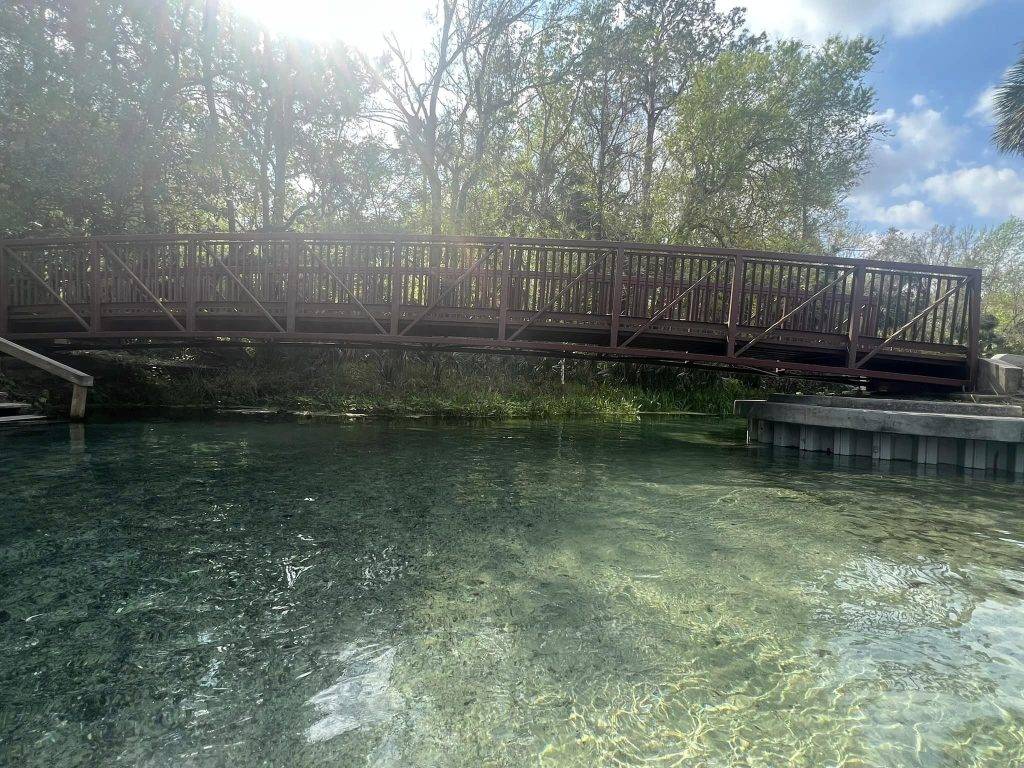 Kelly Park offers 26 hard-pack shell rock campsites, suitable for RVs, with softer shoulders available for tents. Each campsite includes a picnic table, campfire ring with a flap grill, water and electric, and allows for up to two sleeping units for up to six people. No. 17 is the perfect option for families or group camping with two RVs. This pull-through, double site allows for up to 12 people with up to four camping units. There are also group camping options available. It's important to plan ahead as weekends and summer months can be busy, and reservations can be made up to 45 days in advance by sending an email to KellyCamping@ocfl.net. For non-county residents, campsites are $23, $36 for No. 17, and $17.25 for seniors. Residents of Orange County can enjoy discounts, with prices at $18, $36, and $13.50, respectively.
Tubing at Kelly Park: A Fun-Filled Adventure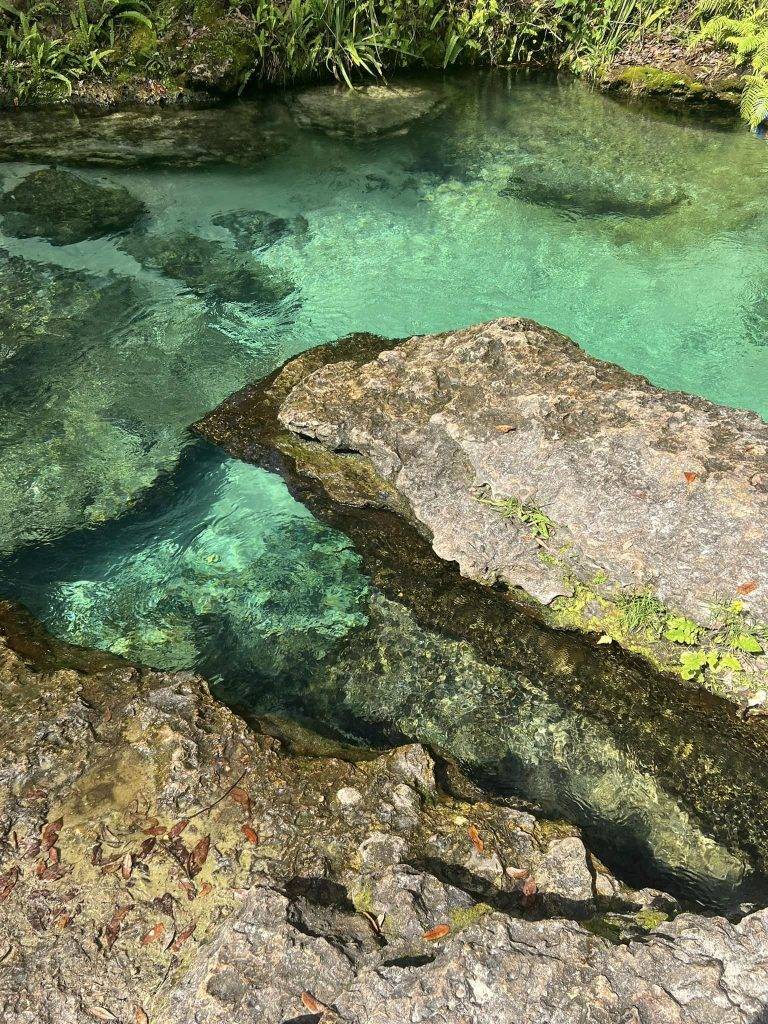 Tubing down Rock Springs Run is the quintessential summer activity at Kelly Park. With its crystal clear waters and lush green surroundings, this natural lazy river is a refreshing break from the Florida heat.
Tube Rentals: Where to Get Them
Don't have a tube? No worries! You can rent one from Rock Springs Bar & Grill, located just outside the park entrance. They offer both single and double tubes, and rental fees include a shuttle ride back to the park. Be sure to bring cash, as they do not accept credit cards.
Tips for Tubing: Make the Most of Your Experience
To ensure a safe and enjoyable tubing experience, keep in mind these tips:
Wear water shoes to protect your feet from rocks and other debris.
Apply waterproof sunscreen before getting in the water to avoid sunburns.
Bring a waterproof bag to keep your valuables dry.
Always wear a life jacket, as it's required by park regulations.
Stay hydrated by bringing plenty of water.
Rules and Regulations: Know Before You Go
It's important to follow the park's rules and regulations to keep everyone safe and preserve the natural beauty of the park. Some key regulations to keep in mind:
Tubing is only allowed within the designated tubing area.
Glass containers, alcohol, and pets are not permitted in the park.
Children under the age of 13 must wear a life jacket while in the water.
Smoking is prohibited in all areas of the park.
Always listen to the park rangers and follow their instructions.
With these tips and regulations in mind, you'll be able to enjoy a relaxing and unforgettable tubing adventure at Kelly Park.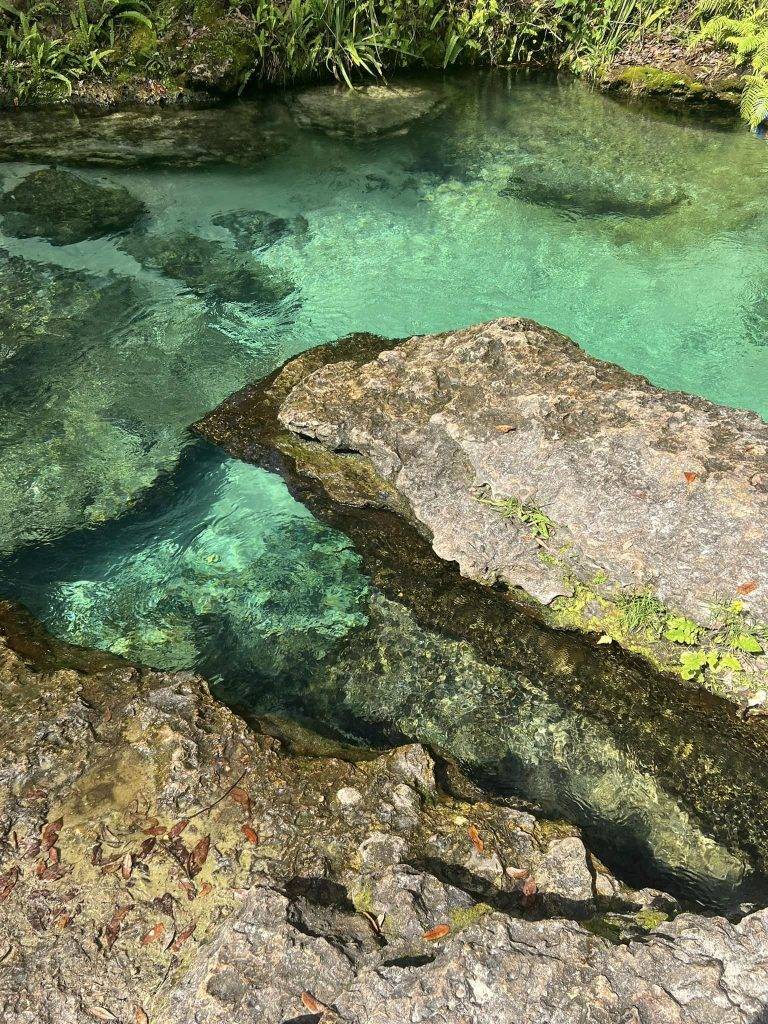 If you're planning to camp at Kelly Park, it's important to know where to find the necessary supplies and amenities. Luckily, there are several options nearby.
Nearby Convenience Store:
There is a convenience store and gasoline station just outside the campground entrance, at the intersection of Kelly Park Road and Rock Springs Road. However, the selection of camping supplies is limited.
Camping Supplies at Ace Hardware:
For a better selection of camping gear, including mantles and propane tanks, head to the Ace Hardware store in nearby Apopka. Take Rock Springs Road south and cross U.S. 441 in Apopka. The store is about a block past 441 on the right.
Publix Supermarket:
If you need groceries, there's a Publix supermarket about 2 miles from the campground on Rock Springs Road, at the corner of Welch Road.
Firewood and Other Supplies at Rock Springs Bar & Grill:
You can find firewood in the park, or you can buy a stack of hardwood outside the park at the Rock Springs Bar & Grill, a funky dive bar at the intersection of Kelly Park Road and Rock Springs Road. The bar is a colorful saloon with food and beer, and it's also a good source of local information. You can also rent tubes there.
By knowing where to find these supplies and amenities, you can be better prepared for your camping trip at Kelly Park.
Tips for Planning Your Visit to Kelly Park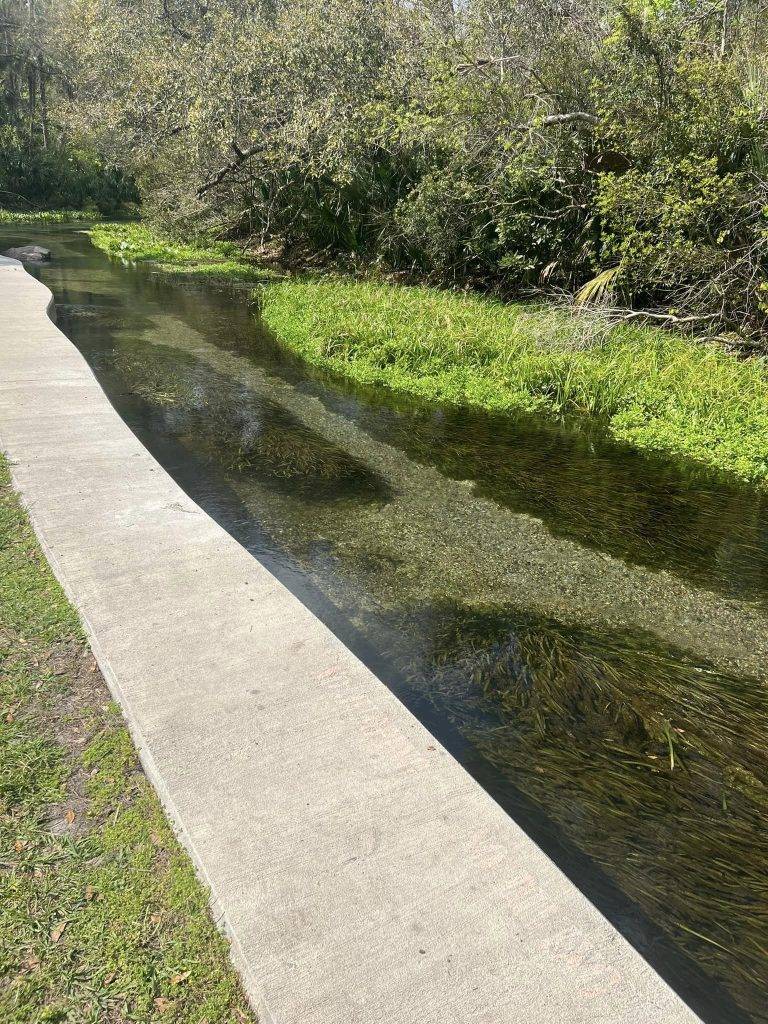 Kelly Park is a beautiful natural attraction in Florida that is perfect for outdoor enthusiasts. Here are some tips to help you plan your visit:
Best Time to Visit
The best time to visit Kelly Park is during the spring and fall months when the weather is mild, and the park is less crowded. Summers in Florida can be hot and humid, so be prepared for the heat if you plan to visit during this time. Winter months are also a great time to visit if you don't mind the cooler temperatures.
What to Bring
Be sure to bring the following items to make your visit more comfortable:
Sunscreen and insect repellent
Comfortable clothing and sturdy shoes
Hat and sunglasses
Water bottles and snacks
Towels and a change of clothes for tubing
Camping gear (if camping)
Park Rules and Regulations
To ensure a safe and enjoyable visit for all, Kelly Park has the following rules and regulations:
No pets allowed
No alcohol allowed
No smoking allowed except in designated areas
No glass containers allowed
No littering
Observe quiet hours from 10 pm to 7 am
Follow all posted rules and regulations
Safety Tips
Kelly Park is a safe and well-maintained park, but it's always important to take precautions when enjoying the great outdoors. Here are some safety tips to keep in mind:
Stay hydrated and drink plenty of water
Wear sunscreen and protective clothing to avoid sunburn
Watch for wildlife, including alligators and snakes
Observe all posted safety signs and warnings
Be cautious while tubing and wear a life jacket if necessary
Know your limits and don't overexert yourself
By following these tips, you can have a fun and safe visit to Kelly Park.